WELCOME...
I am LeBombastique, better known as, well, just LeBombastique, (woah). I am a 14-year-old male who lives in the United States and a complete and utter retard. I enjoy developing things, if it would be maps, vehicles, weapons, or other types of builds.
DO I KNOW YOU?
Have you ever recognized me in-game? Here are a few reasons you may have...
I was a past developer for R2D:R, an R2D 2014 remake which sadly died last month due to exploiters, ironically in the same way R2D did (cash exploits)
I am friends with a few R2D:A developers, including Nariox, Hotorchi, BelowNatural, and GammaShock.
I enjoy playing a variety of games, mainly 2014-2017 ones. (you may have just randomly met me.
STATS
FAVORITE MAP : New Bloxcast
FAVORITE WEAPON : Spas-12
FAVORITE ITEM : Taser (for obvious reasons, lol)
FAVORITE GAMEMODE : FFA
PICTURES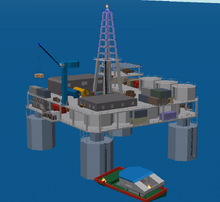 In this part of my profile, I will list some of my remade maps (based off of R2D:14), old R2D pictures, and other garbage.