Current Rankings and Title
Rank 0: Noob - People that are new to the game.
Private
People that are still experiencing the apocalypse.
Lance Corporal
People that know how to handle a gun.
Corporal
People that know how to survive.
Sergeant
People that are used to zombie killing.
Staff Sergeant
People that love to kill zombies.
Master Sergeant
People that have mastered the art of killing.
Second Lieutenant
People that are killing machines.
First Lieutenant
Those who are nothing but fantastic.
Colonel
The king of the battlefield.
Rank 25
Officer
The Master.
Rank 26
Captain
The Professional.
Rank 27
Major
The Unbeliveable.
Rank 28
General
The one and only.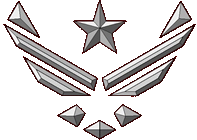 Rank 29
Community content is available under
CC-BY-SA
unless otherwise noted.