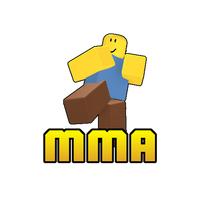 ---
In Mixed Martial Arts [MMA], Armory and Weapons are removed from players - as well as the ability to heal with Cake and most other Items. This is just like Free For All, but your only weapon is Combat. Survivors will spawn randomly on the map and fight each other in melee close combat. The last survivor alive will win the mode.
Mixed Martial Arts was added in Update 51a.
Use "Q" and "E" to punch and kick.

Remember you don't have infinite energy.

You can still use the Live Store although most the items there do not work.

The only item that is useful there are the Pills.
Returned to R2DA as Free Brawl.

The mechanics are the same.
It is still abbreviated in R2DA as MMA.

Despite being called Mixed Martial Arts, you can only do two attacking moves.