A meeting was called in the admin office after sightings of ghosts.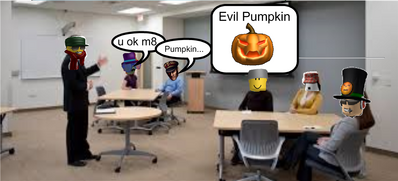 They discovered the cause of the ghosts.
Backstory before the meeting
Place hatches a master plan.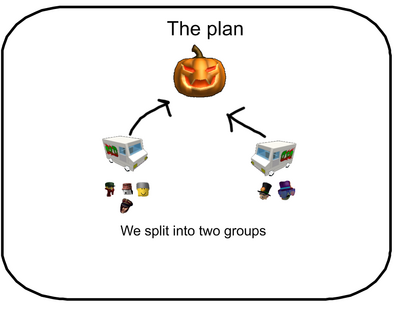 Place unveils a new device, The ghost vacuum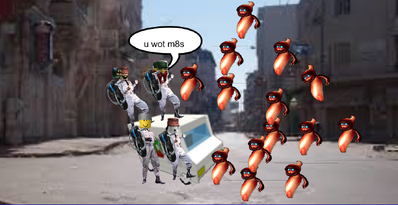 Place and the headmods lead the forward advance, only to be stopped by the large blockade of ghosts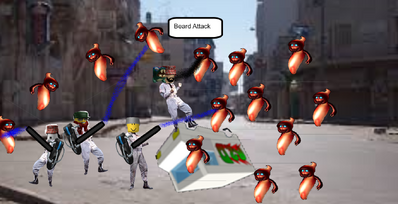 Chosy knocks one down with his beard as they open fire using the new anti ghost vacuum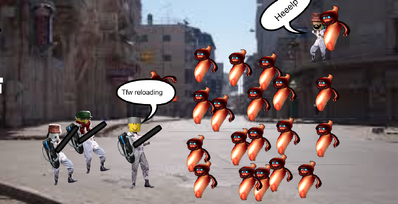 Chosy gets abducted as the van barricade breaks.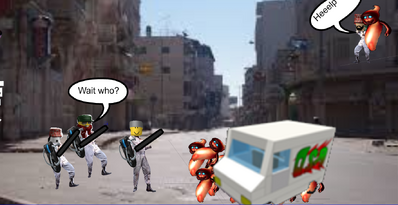 A van falls from orbit, but how?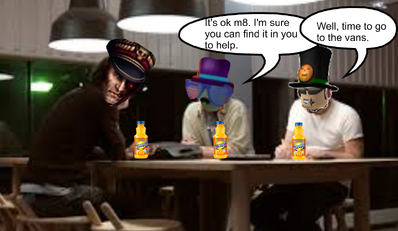 As the vanguard are off, this is what happens back in the HQ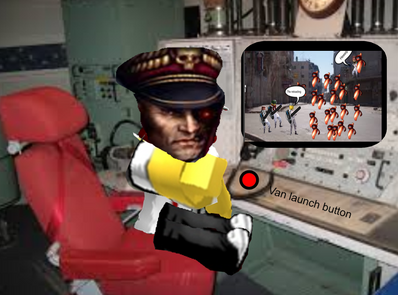 METAL BOXES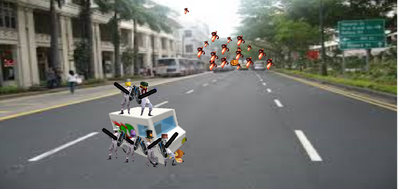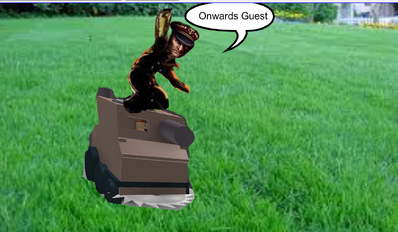 Meanwhile in a lawn nearby.....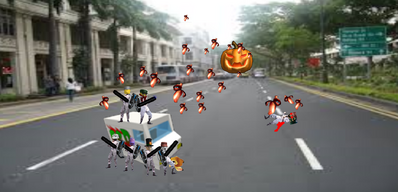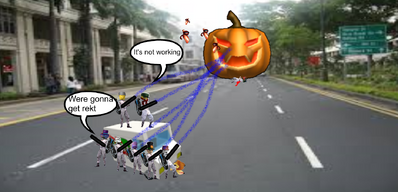 But how?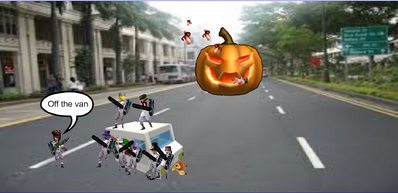 Krieg finally arrives.
The grand idea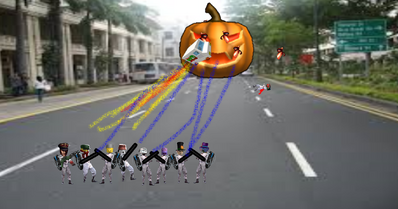 Go go rocket car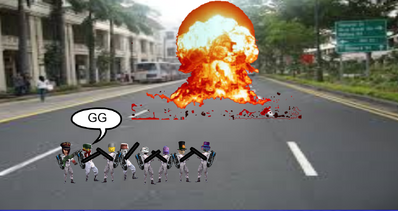 Get rekt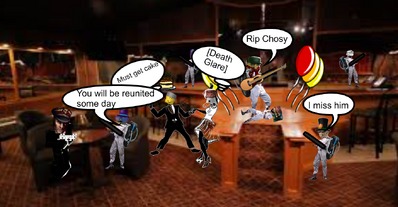 After defeating the Pumpkin Lord. The gang hosted a party in honor of their victory and Chosy, (Who respawned like 1 minute later and joined the party).